Date Notched Rings
£

260.00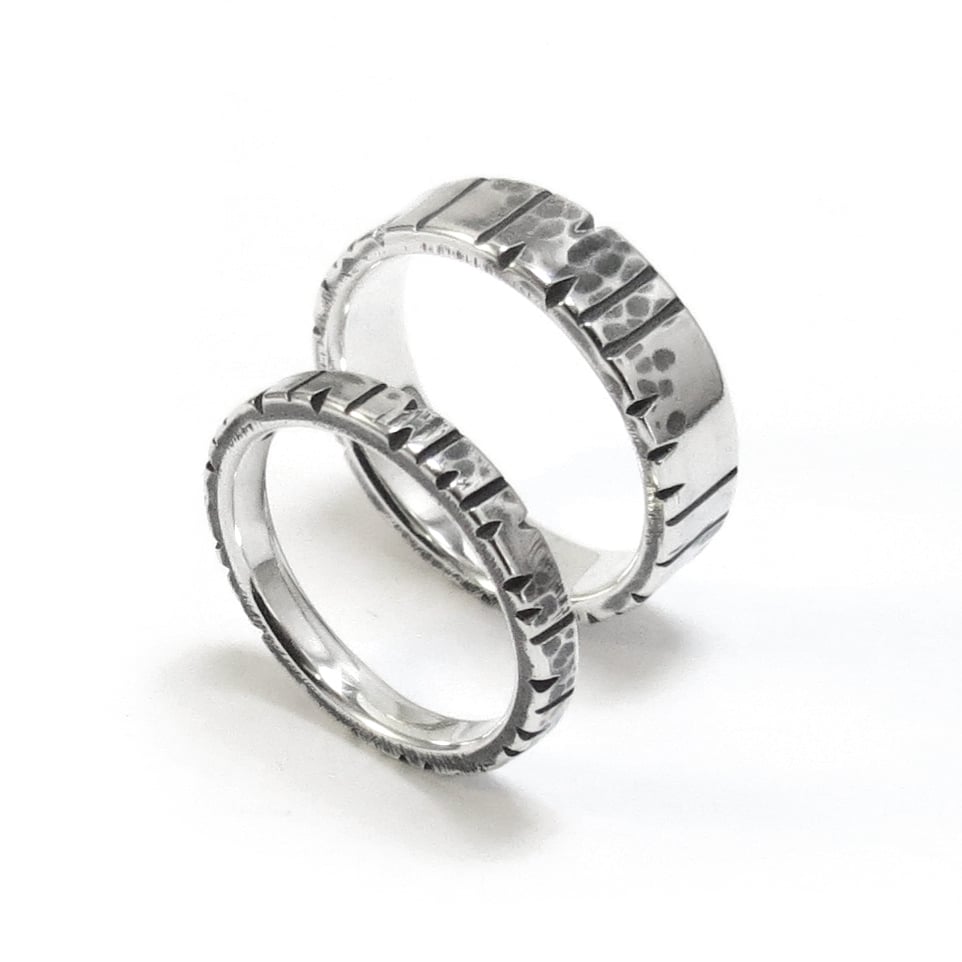 These rings are made to order with notches and lines representing the date of your wedding, birthday, anniversary...or indeed any other occasion! The rings are 3mm and 6mm wide and made in silver, they have been oxidised then rubbed back and burnished to highlight the contrast of the beaten surface with the precise notches and line. These rings can be made from 9ct or 18ct gold in yellow, rose or white but without the oxidisation. They can also be finished flat, without the beaten texture, or the notches added to a court style ring.
These rings are handmade so the hammer and file marks will never be exactly the same, this makes your ring truly unique. The ring has a polished comfort fit inner profile allowing the ring to sit comfortably.
On these particular rings the notches and lines work as so - for the date 18/3/16 there are 18 notches on one edge of the ring, 3 on the other edge and 16 lines round the outside.
The price shown is for a pair of silver rings. The rings can also be bought individually.
Prices depend on metal choice, finger size and width of band. Please contact me for a quote. The rings are made to order, please allow four weeks from confirmation of ring size. The ring will be hallmarked in Edinburgh and can also be laser engraved with a message, initials or date.
Availability
Silver, size ?, 3mm wide

Silver, size T, 6mm wide

Pair of Silver Date Notched Rings
Share